As part of the Advanced Air Mobility Challenge, the CAA is in the process of determining the required technical and operational requirements to:

• enable current licensed aerodromes to accommodate VTOL aircraft, and
• enable bespoke 'vertiports' to operate VTOL aircraft

The CAA have conducted a gap analysis between existing UK regulations for licensed aerodromes and heliports, and vertiport guidance published by other bodies such as EASA, the FAA, and ICAO Annex 14 Volume II. 

The full document can be found here.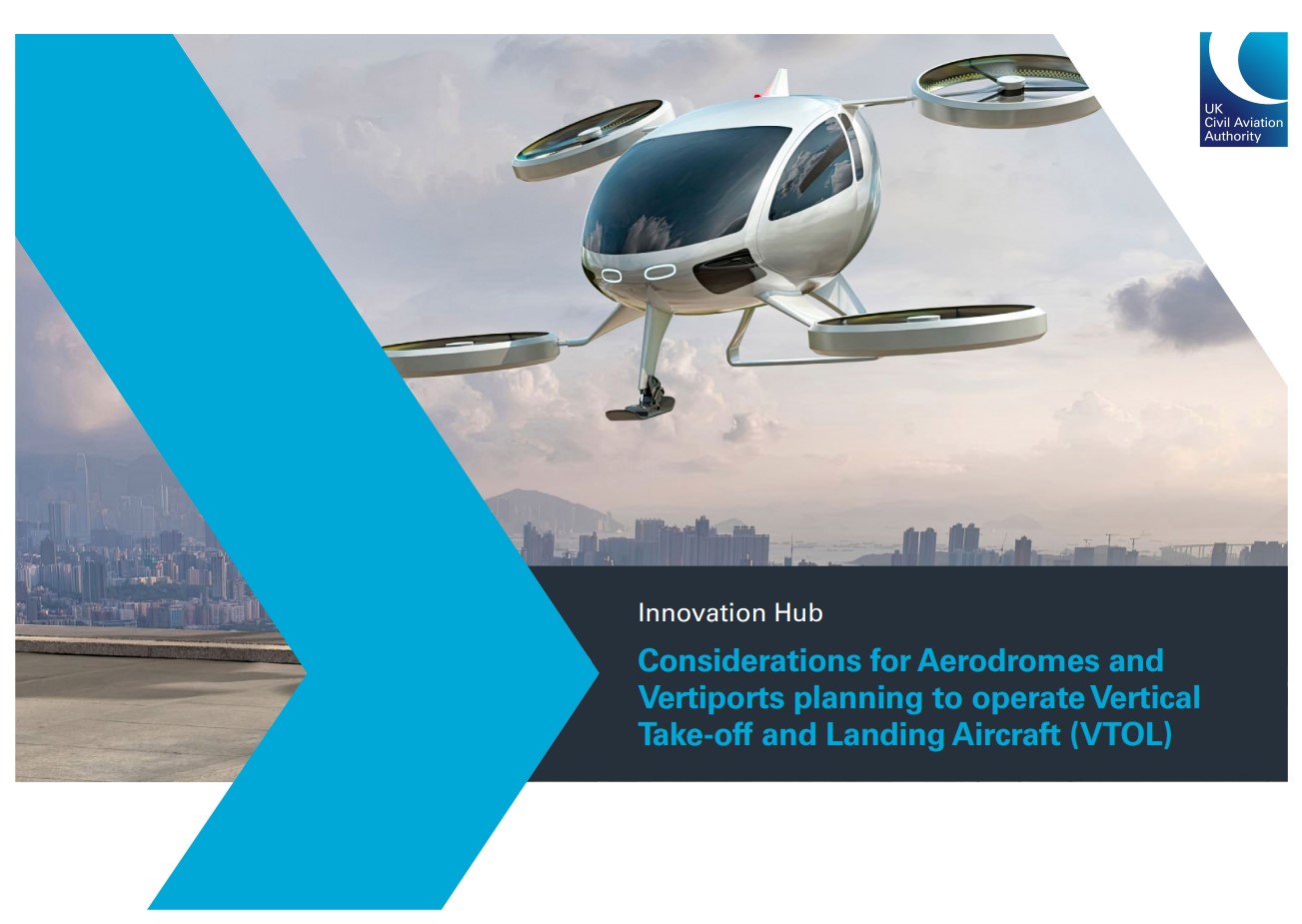 Provide page feedback
Please enter your comments below, or use our usual service contacts if a specific matter requires an answer.
Fields marked with an asterisk (*) are required.