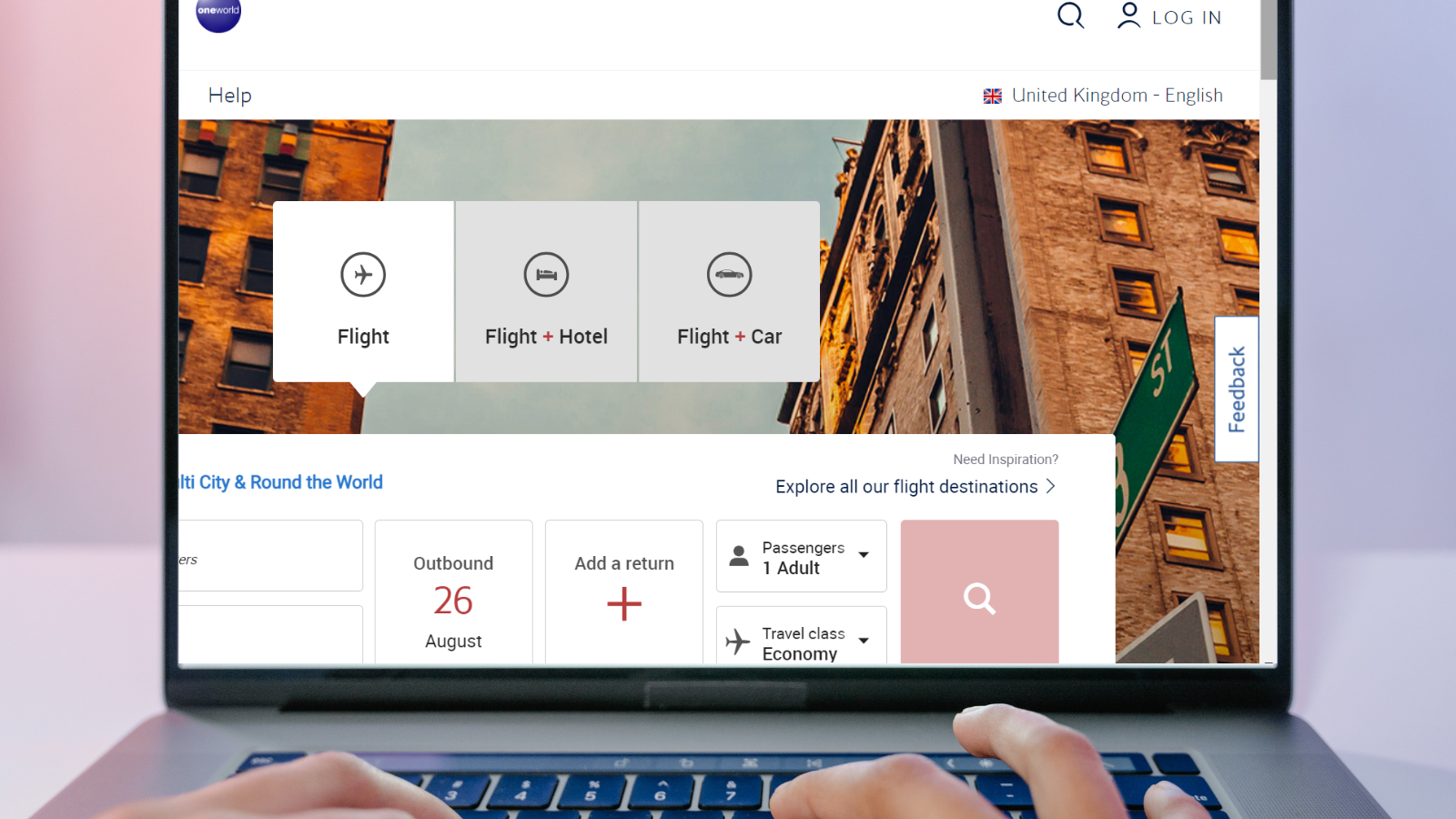 New report commissioned by UK Civil Aviation Authority highlights accessibility issues with airline websites.

Report shows British Airways ranked as the best performing for web accessibility amongst the 11 largest airlines operating in the UK.

The report was published by the regulator to drive improvements in digital accessibility across the aviation sector, where passengers increasingly rely on websites and apps as their main point of access to the aviation market.
The Airline Digital Accessibility Report, commissioned by the UK Civil Aviation Authority and undertaken by Hassell Inclusion, reviewed the websites of the 11 largest airlines operating in the UK, rating them in terms of their technical accessibility as well as their ease of use for making bookings.
Websites were first given a score for their compliance with Web Content Accessibility Guidelines (WCAG 2.1 AA), a technical set of recommendations designed to improve accessibility standards.
A focus group of consumers with accessibility needs then provided insights on digital consumer journeys. The group highlighted that accessibility goes beyond just technical compliance and raised examples of how booking flights on websites in an accessible manner often differed depending on their needs and expectations.
According to government figures, around 20 per cent of people in the UK have accessibility needs, many of which could impact their ability to use digital platforms.
Key findings from the report highlight that there is overall room for improvement across the board, with a lack of consistent, ongoing consumer research from airlines.
However, it also found that website accessibility was increasingly being prioritised by airlines, with many already having started to make changes that reflect the findings of the report.
British Airways scored highest amongst the airlines for its technical accessibility and scored 7/10 on its Digital Consumer Journey score. At the other end of the scale, Jet 2, Ryanair and TUI received technical accessibility ratings of 1/10, and Digital Consumer Journey scores of just 2/10.
The report was published as part of the regulator's research for its proposed Airline Accessibility Framework. The proposed Airline Accessibility Framework would rank airlines based on the entire customer journey for people with accessibility needs, from booking through to boarding, on-board support, and post-journey aftercare.
Anna Bowles, Head of Consumer at the UK Civil Aviation Authority, said:
"Our skies should be accessible to everyone, and that journey often starts with a visit to an airline's website. Today's report highlights that there is still a way to go for the industry to provide a smooth digital experience for passengers, both on the technical front, but also in terms of ease-of-use.
"Airlines do consider accessibility on their digital platforms, but the report provides technical guidance and first hand insight on how they can further prioritise this work and embrace digital inclusivity, so that nobody is left digitally excluded.
"The UK Civil Aviation Authority is happy to support airlines who are working to improve their websites."
Aviation Minister Baroness Vere of Norbiton said:
"For many, that holiday feeling starts when planning and booking their flights so it's only right that passengers can navigate websites with confidence and ease.
"Today is another reminder that passengers deserve accessible flying, and industry must work together to deliver it."
Notes to editors
Our Access to Air campaign continues to work with industry to make improvements and promote special assistance and improving the consistency of the service.
The full Airline Digital Accessibility Report is published on the UK Civil Aviation Authority website. We have also published an executive summary highlighting the key findings and next steps.
The UK Civil Aviation Authority is the UK's aviation regulator. We work so that the aviation industry meets the highest safety standards and consumers have choice, value for money, are protected and treated fairly when they fly.
This is the first time the Civil Aviation Authority has undertaken a review of the accessibility of airline's digital offerings to consumers. It has been undertaken to enable the Civil Aviation Authority to both: understand how well the larger airlines providing flights to UK enable digital accessibility; and to drive real life improvements in digital accessibility across the sector, delivering direct benefits to aviation consumers who increasingly rely on websites and apps as their main point of access to the aviation market.
The report is not intended to provide a comprehensive assessment of the accessibility of airlines' full websites, which can be many thousand pages. Instead it is targeted at key consumer-facing journeys/content including:
Website homepages
Booking journey – including the ability to book services specific to passengers who need assistance at the airport or on the plane
Signposting and accessing essential passenger information
Information on passenger rights
Customer service / raising complaints
Provide page feedback
Please enter your comments below, or use our usual service contacts if a specific matter requires an answer.
Fields marked with an asterisk (*) are required.