Bowtie is a visual tool which effectively depicts risk providing an opportunity to identify and assess the key safety barriers either in place or the ones lacking, between a safety event and an unsafe outcome.

Bowtie models are a key component of Performance Based Regulation (PBR) and support:
An enhanced, graphic representation of risk.
A balanced and cross domain risk overview for the whole aviation system between internal and external stakeholders (including third party risks and exposure).
An increased awareness and understanding of the safety risk leading to the 'Key Risk Areas as stipulated by EASA
The comprehensive and wide-ranging practical guidance material for safety risk management at an operational and regulatory level.
An identification of critical risk controls and an assessment of their effectiveness.
An identification of SPIs to monitor performance of risk control.
Bowties can also be used for a variety of tasks as shown below: (You can download this diagram as a PDF).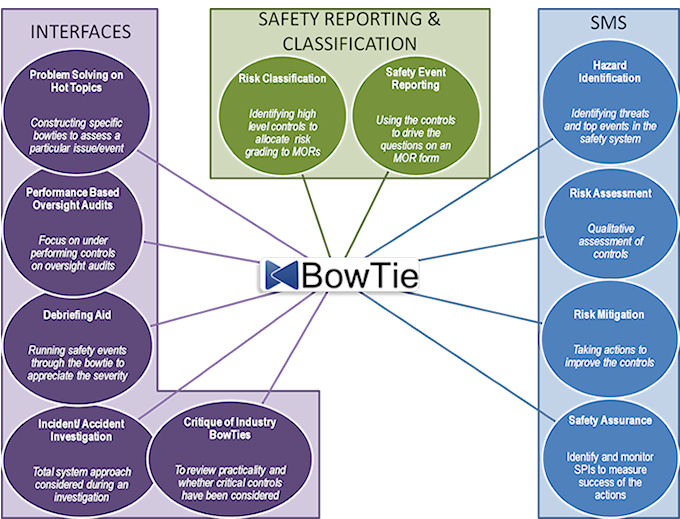 Provide page feedback
Please enter your comments below, or use our usual service contacts if a specific matter requires an answer.
Fields marked with an asterisk (*) are required.