The UK Civil Aviation Authority carried out a series of airfield visits in Scotland and Northern Ireland throughout July and August as part of its ongoing commitment to enhance aviation safety and compliance across the United Kingdom.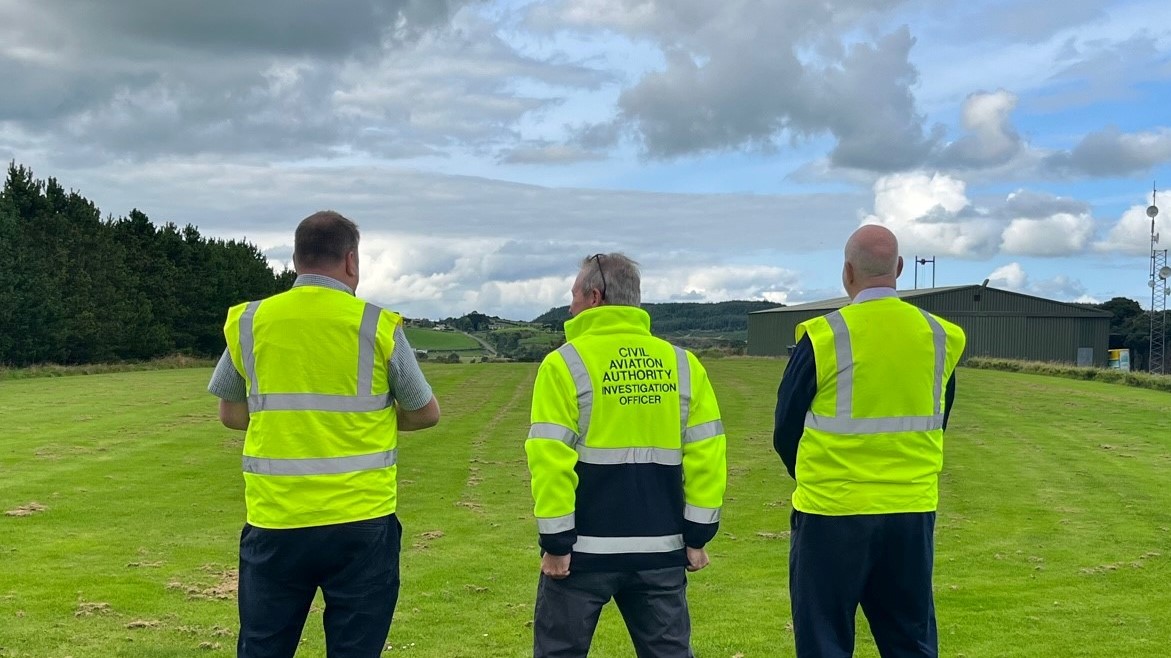 The visits were conducted in collaboration with partner agencies, including Border Force and the Police Service of Northern Ireland (PSNI), taking place across various airfields to ensure aircraft and operators are in full compliance with aviation regulations and safety standards.
The UK Civil Aviation Authority's Investigations and Enforcement Team (IET) visited Glasgow, Edinburgh and Prestwick airports, and airfields at Strathaven, Cumbernauld, Perth, Fife, and Kingsmuir, carrying out a number of ramp checks in the process.
In Northern Ireland, visits and some ramp checking activity were undertaken at Newtownards, Slieve Croob, Mullaghglass, and Tandragee airfields.
The visits closed out the summer flying season and followed previous engagement work by the Investigations and Enforcement Team designed to build on connections with Border Force and the PSNI.
Anthony McKeown, Investigation Officer at the UK Civil Aviation Authority, said:
"Our work helps to ensure the safety of pilots, passengers, and the public, and maintain the reputation of the flying community. We were very pleased to reinvigorate our presence in Northern Ireland following our successful visit to the aviation community in Scotland.
"These visits gave us the opportunity to establish supportive relationships with stakeholders on site and to build on our contacts with Border Force and the police, who we look forward to working with again in the near future."
NOTES TO EDITORS
The UK Civil Aviation Authority is the UK's aviation regulator. We work so that the aviation industry meets the highest safety standards and consumers have choice, value for money, are protected and treated fairly when they fly.
Ramp checks are inspections conducted in areas where aircraft arrive or depart, ensuring pilots and aircraft comply with airworthiness, operational, and flight crew licensing requirements.
Provide page feedback
Please enter your comments below, or use our usual service contacts if a specific matter requires an answer.
Fields marked with an asterisk (*) are required.