The UK Civil Aviation Authority and the Irish Aviation Authority (IAA) are to step up collaboration to help stop illegal public transport flights and other breaches of aviation safety laws and regulations.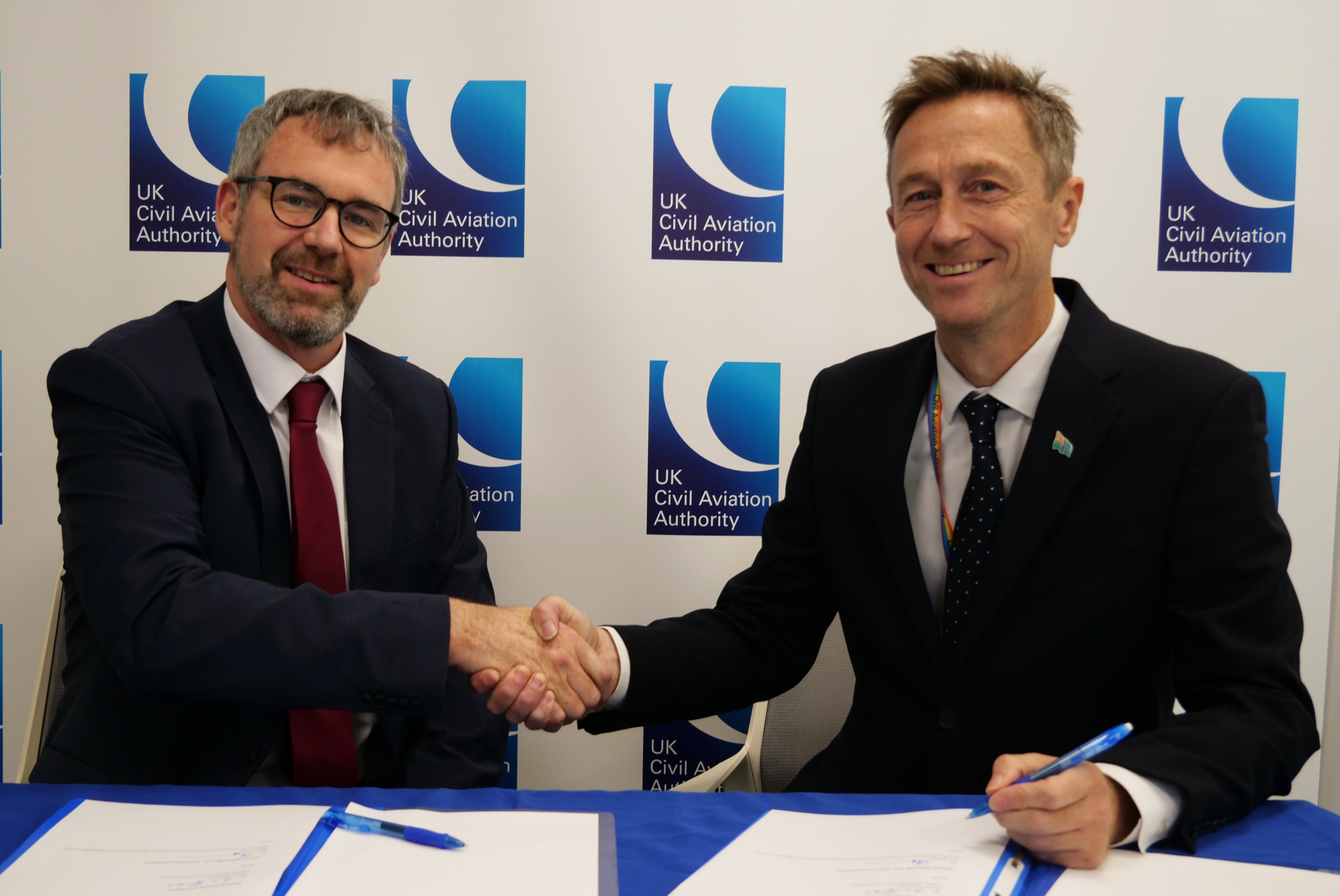 The two regulators have signed a Declaration of Co-operation which strengthens ties on enforcement and improving aviation safety.
The UK Civil Aviation Authority and the Irish Aviation Authority will promote compliance with laws as well as encourage safe air operations by UK and Irish operators in and between the UK and the Republic of Ireland.
Rob Bishton, Chief Executive Designate at the UK Civil Aviation Authority said:
"Aviation safety is a principal responsibility for any aviation regulator. We already have strong ties with the Irish Aviation Authority and this declaration bolsters our ties to allows us to work together effectively.
"Our co-operation agreement not only encourages safety in the UK and Republic of Ireland, but internationally as well."
Declan Fitzpatrick, Chief Executive at the Irish Aviation Authority said:
"Ireland has a long history of cooperation with the UK Civil Aviation Authority on many aspects of civil aviation. Following Brexit, this cooperation agreement will further strengthen that relationship and facilitate effective safety enforcement across both jurisdictions.
"As aviation regulators, safety is our number one priority and sharing of expertise and information is key to ensuring that we maintain our excellent safety records."
The two authorities will increase co-operation on incidents concerning alleged or proven breaches of regulations, improve the effectiveness of enforcement actions and reduce the risk of illegal flying taking place.
In co-operating, the two authorities will exchange technical staff, co-ordinate reciprocal consultations and exchange information on investigative and enforcement actions.
Notes to editors
The UK Civil Aviation Authority and Irish Aviation Authority intend to co-operate in various areas including:
Sharing pertinent information regarding any Breaches of Civil Aviation Law by, a manufacturer, a maintenance organisation, air operator, or any other entity, or individual persons illegally operating an aircraft.  The shared information may also include, but is not limited to:
Safety alerts, bulletins, or advisories.
Proposed and completed rulemakings and related documents.
Proposed and final enforcement actions.
Educational materials suitable for public dissemination.
Media contact:
Irish Aviation Authority – alec.elliott@iaa.ie +353877064018
Irish Aviation Authority
The Irish Aviation Authority is a commercial semi-state company (Designated Activity Company) and the single civil aviation regulator for Ireland. The Irish Aviation Authority is responsible for the regulation of safety, security, economic and consumer interests. The company's responsibilities are set out in the framework of applicable global, European and national legislation/regulation. www.iaa.ie .
UK Civil Aviation Authority
The UK Civil Aviation Authority is the UK's aviation regulator. We work so that the aviation industry meets the highest safety standards and consumers have choice, value for money, are protected and treated fairly when they fly.
Provide page feedback
Please enter your comments below, or use our usual service contacts if a specific matter requires an answer.
Fields marked with an asterisk (*) are required.