26. You must pass the CAA's official online theory test to get a flyer ID
Children and adults must pass the test: there is no age limit.
For data protection reasons, children under 13 must be with a parent or guardian when they take the test and register.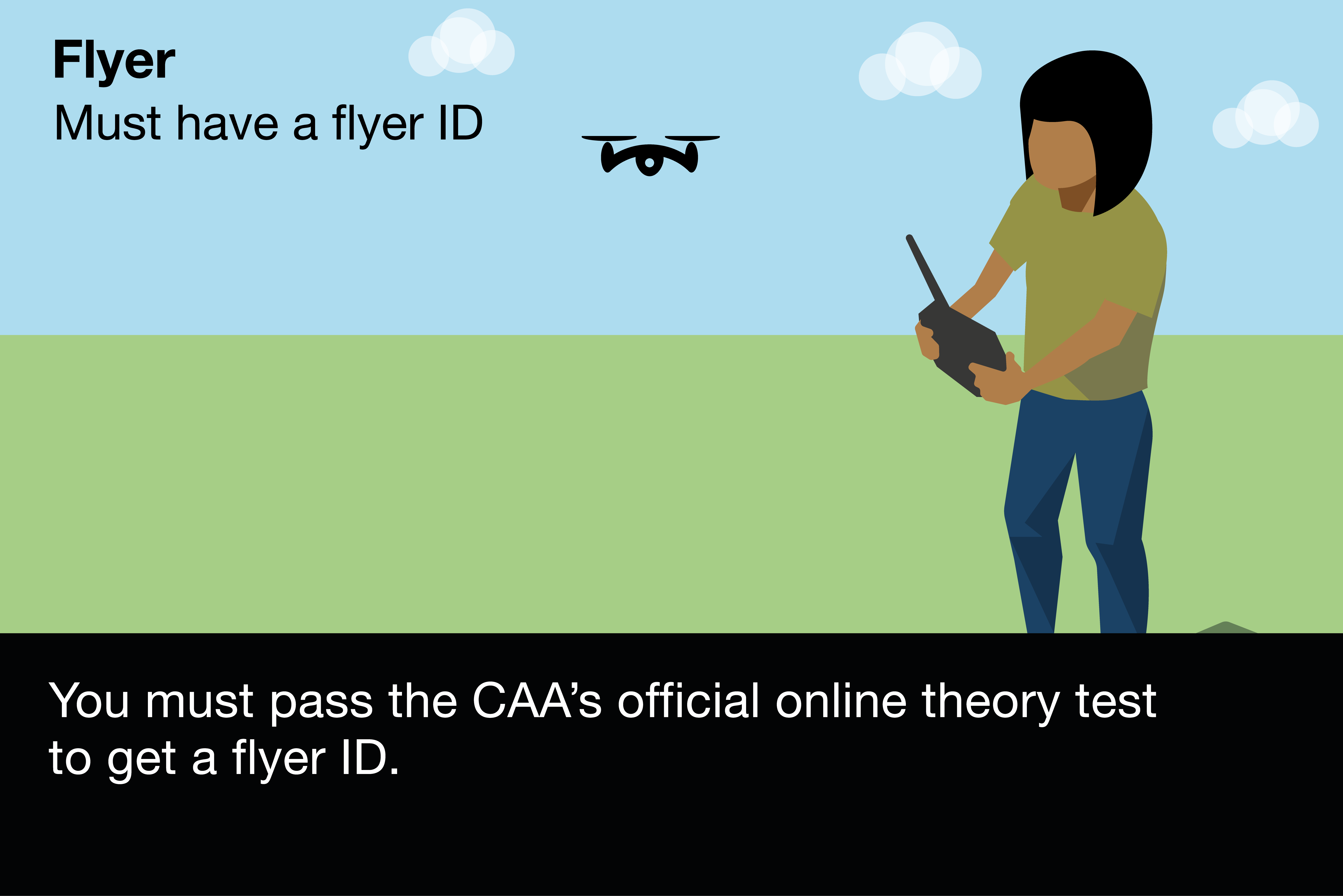 27. You must pass the theory test to renew your flyer ID every five years
Your flyer ID will last for five years.
If you took your last test under the previous regulations, that flyer ID will last for three years. You can check when your ID expires in the My registration area.
28. Always fly safely and legally
Following the points in this Code will help you to do this.
Provide page feedback
Please enter your comments below, or use our usual service contacts if a specific matter requires an answer.
Fields marked with an asterisk (*) are required.