The Pack peace of mind leaflet is available with a blank space where your company logo/details can be inserted.
As you will see from the image on the right hand side of this page your company logo/details should be inserted by your graphic designer in the space between the beach image and the leaflet footer.
Click the image below to download the high resolution leaflet.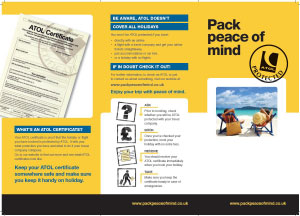 Provide page feedback
Please enter your comments below, or use our usual service contacts if a specific matter requires an answer.
Fields marked with an asterisk (*) are required.